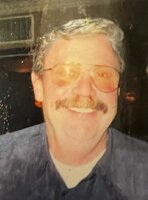 Donald T. Shibley
Mr. Donald T. Shibley, 75, of State Route 10, Palatine Bridge, NY died unexpectedly on Saturday February 25th, 2023, in Palatine Bridge, NY.
Mr. Shibley was born on August 29, 1947, in Amsterdam, NY the son of Donald V. and Rosalie Balwochus Shibley, both who predeceased him.
He graduated from St. Johnsville High School, Class of 1965. After high school he served in the US Army during the Vietnam War.
After 38 years of service he retired from Frontier Communications, where he had been an installer and repairman. He loved the outdoors, and was an avid hunter and fisherman, car enthusiast, but most of all loved spending time with his grandchildren.
On August 3rd, 1974, in Amsterdam, NY he married Debra Hotaling.
He is survived by his wife, Debra Shibley; his son Eric Shibley; daughters Nicolle Shibley, Beth Rockwell, and husband Justin; sisters Patricia Crouse and Shelia Hearn; brother Mark Shibley; 5 grandchildren Hannah, Hailey, Logan, Rylee and Gabrielle; 1 great granddaughter Madison; and several nieces, nephews and cousins.
The family will receive friends and relatives on Thursday March 2nd from 5:00 to 6:00PM, with a funeral immediately following at 6:00 PM at the chapel of Houghtaling and Smith Funeral Home, Inc., 20 Otsego Street, Canajoharie, NY 13317.
Burial will take place at Freysbush Cemetery in the spring.
In lieu of flowers please consider memorial contributions to Ayers Animal Shelter, 133 Hilltop Road, Sprakers, NY 12166.