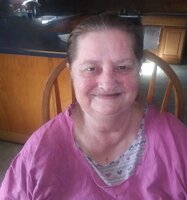 Ann E. Burke
Ann E. Burke, 72, of Frederick Street, Canajoharie, NY died on October 30, 2022, at St. Mary's Hospital following a brief illness. She was born in Sloansville, NY on June 23, 1950, the daughter of George Burke and Dorothy Schoonmaker Burke.
Most recently she had been employed at LaSalle Labs in Canajoharie, NY.
Ann had been a lifelong area resident, and enjoyed watching Andy Griffith and game shows. She also enjoyed spending time with her family.
She was predeceased in death by her parents, several brothers, a sister, and a great niece Justine Nightingale.
Survivors include her siblings; Bob (Roberta) Burke, Debbie Burke, Richie Burke (Tammy), Mary Ann (Daniel Nightingale, Arlene Burke (Gene), and Gary Burke; and many nieces, nephews, cousins, and friends.
The family will receive friends and relatives from 12:00-1:00PM on Thursday November 3rd, 2022, at the Houghtaling and Smith Funeral Home, Inc., 20 Otsego Street, Canajoharie, NY 13317. A funeral will follow immediately after at 1:00PM.
Burial will take place at Canajoharie Falls Cemetery.
Anyone wishing to make a memorial contribution please consider the March of Dimes, 515 Madison Ave Ste 20, New York, NY 10022