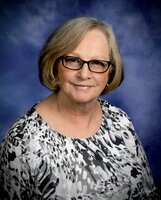 Sandra Miller
Sandra Miller passed away surrounded by her family on Friday October 14 in Ellis Hospital following a short illness. Sandra, 75, was born in Little Falls, NY to Robert and Leona Shibley and grew up with her sister,Barbara, and brother, Robby in Canajoharie. While attending college at Oneonta, she met her future husband, Charles (Chuck) Miller and they settled in Johnstown where they raised a family and have lived ever since.
Sandra was a loving daughter, spouse, sister, mother, educator, and grandmother. Everyone who knew Sandra will tell you that she enjoyed the latter role as grandmother the most.
On 19 July 1969 Sandra and Charles Miller were married and enjoyed a lifelong partnership having recently celebrated their 53rd anniversary. Sandra and Charles were joined by two sons, Jeffery and Daniel, and have maintained a happy and close-knit family for the past 46 years. Sandra made her career as an educator having studied education in SUNY Oneonta and graduated in 1968. Sandra worked in the Fort Plain school district and taught home economics / life sciences for over 35 years. She taught generations of kids in the Mohawk Valley how to cook and sew, and one cannot go far without running into someone who had her as a teacher. In retirement Sandra enjoyed spending time with her family, being an active member of both the St. Johns and St. Marks (Canajoharie) and Christ / Grace Lutheran (Johnstown) Churches. The family camp on the Great Sacandaga brought her great joy where she would watch her grandchildren play in the water or have a quiet cup of coffee with her husband when the grandchildren were away. Her children and grandchildren all have quilts that she made, and Sandra was active in the Quilt Group of Grace Lutheran Church which made many quilts for those in need as part of Lutheran World Relief. Sandra is survived by her husband Charles, sons Dan and Jeff and his wife Lee Anne, grandchildren Griffith, Teagan, Ella, Fergus, and Ronan, sister Barbara Kramer, her niece Carly, and nephew Robert and many other nieces, nephews, cousins, and loved ones in the extended family. Sandra is predeceased by her parents Bob and Leona Shibley and her brother Robby.
A celebration of Sandra's life will be held at the St. Johns St. Marks Church, Church Street, Canajoharie, NY 13317, on Wednesday October 19th at 11:00 AM followed by a burial service at the Freysbush Cemetery.
In lieu of flowers anyone wishing to make a memorial contribution in her memory please consider the Lutheran World Relief Fund, 700 Light Street, Baltimore, MD 21230.