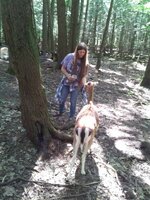 Susan Foster
Mrs. Susan Jean Foster, 66, of Prospect Street, Canajoharie, NY was born on March 25, 1956, in Little Falls, NY the daughter of the late Carl C. Earing, Jr. and Grace W. Edick Earing.
Survivors include her husband Daniel Foster; Son Charles Johnson, and grandchildren; Heaven Johnson and Katara Johnson.
"I would like to pay tribute to my sister-in-law Sue Foster. Dan called yesterday to let me know Sue lost her battle with Alzheimer's. Jesus took her home to be with Him on July 29. She is no longer suffering. please pray for Dan in his time of grief." - Carolyn Foster Phelps.