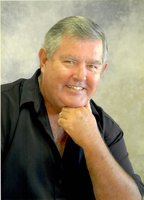 Lawrence Leroy "Larry" Burgess
Mr. Lawrence "Larry" Leroy Burgess, 73 of Prospect Street, Canajoharie, New York passed away Friday, March 1, 2019 at Palatine Nursing Home, following a brief illness.
Born on September 14, 1945 in Schenectady, NY, he was the son of Martin Burgess, Sr. and Elizabeth Jean Chapple Burgess. He spent most of his life in Canajoharie. He attended high school in Schenectady, and was a graduate of Gorham School of Beauty Culture in Schenectady.
Mr. Burgess was employed with LifeSavers in Canajoharie as a machine adjuster. He was a published author and was affiliated with the Canajoharie United Methodist Church.
Larry served in the US Navy from 1964-1966.
He was an active member of the Canajoharie United Methodist Church, where he served as past secretary.
Mr. Burgess was a member of the Loyal Order of the Moose #853 of Canajoharie. He enjoyed painting, writing, playing cards, going to the casinos, and most of all spending time with his family.
On May 25, 1968 at the Canajoharie United Methodist Church, Larry was married to Linda L. Montanye. Together they celebrated 50 years and 1 day of marriage. Linda preceded Larry in death on May 26, 2018.
His brothers, Martin Burgess, Jr., and John "Jack" Burgess also predeceased him.
Mr. Burgess is survived by his daughters, Melissa A. and Jeffrey P. Watson of Sprakers, NY, Paula L. Rumberger (John) of Johnstown, NY; grandchildren, Jeffrey G. Watson (Cindy), Steven String, Jr. (Jolene), Brett String, Coty Rulison, Michael Rumberger, Jr., Anthony Rumberger; 5 great-grandchildren; several nieces, nephews, and cousins.
A memorial service will be held on Saturday, March 9, 2019 at 1:00pm at The Chapel of Houghtaling & Smith Funeral Home, Inc., 20 Otsego Street, Canajoharie, NY. The family will receive relatives and friends on Saturday, March 9th from 10:00-1:00pm at the funeral home. Burial will take place in Canajoharie Falls Cemetery at a later date.
Contributions in memory of Mr. Lawrence Leroy Burgess may be made to the Canajoharie United Methodist Church, 50 East Main Street, Canajoharie, NY 13317.