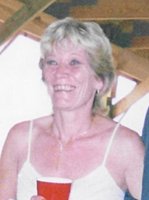 Debra K. Smith
Mrs. Debra K. Smith, 61, of State Street, Fort Plain, New York passed away, Thursday, February 7, 2019, at her home, surrounded by her loving family, following a courageous battle with cancer.
Born on August 20, 1957 in Little Falls, NY, she was the daughter of the late Chester Smith and Esther Swartz Smith. She attended Fort Plain School and Springfield Central School and was a lifelong area resident.
Mrs. Smith retired from Simtex in Fort Plain, NY, and previously worked for LaSalle Labs in Canajoharie.
Debra was an active life member of the Fort Plain VFW Earl Stock Memorial Post #3275, and the Fort Plain American Legion Post #554. She enjoyed spending time with her family, especially her grandchildren. She liked crossword puzzles and scratch off tickets.
On June 5, 2005 at St. Paul's Lutheran Church in Fort Plain, Debra was married to Charles "Lou" John Smith, Jr. He preceded her in death on May 13, 2007.
In addition to her parents her sisters, Edna Mae Ramos, Betty Crouse, Brenda Kilmartin; brothers-in-law, Paul Kilmartin, Kenny Crouse, William Dolder; stepson, Charlie Smith, III; and grandson, Tyler Smith predeceased her.
Mrs. Smith is survived by her daughters, Trina Vetato and James of Paducah, KY, Jessica Anderson and Richard of Fort Plain, NY, Melanie Johnson of Fort Pierce, FL; son, Richard Johnson, Jr. of Fort Plain, NY; stepdaughter, Tracy Fisher of Fort Plain, NY; stepsons, Alan Smith of Platte City, MO, David Smith of Fort Plain, NY; sisters, Marlene Dolder of NC, Patricia Crouse (Gary) of Fort Plain, NY, Gloria Augustine (Donald) of Palatine Bridge, NY, Donna Waveris (Bob) of Palatine Bridge, NY, Cindy Harrison (David) of Fort Plain, NY; brothers, Donald Smith (Donna) of NC, Dennis Smith (Tina) of Fort Plain, NY, Kevin Smith (Alberta) of Fort Plain, NY, Jeffrey Smith of Mayfield, NY; 14 grandchildren, Catherine Lowery (Toby), Casey Vetato, Brandon Johnson, Mariah Johnson, Donovan Johnson, Alex Johnson, Hailie Anderson, Bryce Anderson, Brayden Anderson, Jimmy Vetato, James May, Marissa May, Nevaeh Carter, Jaelynn Carter; 8 great-grandchildren; 9 step-grandchildren; 4 step-great-grandchildren; goddaughter, Chrissy LaMont; godson, Kyle Smith; several nieces, nephews, and cousin; cat, Olive; and her extended family from the VFW and American Legion.
A funeral service will be held on Tuesday, February 12, 2019 at 10:00am at The Chapel of Gray-Houghtaling & Smith Funeral Home, 34 Center Street, Fort Plain, NY with Jim Peck officiating. The family will receive relatives and friends on Monday, February 11, 2019 from 4:00-7:00pm at the funeral home, where the VFW Ladies Auxiliary will be doing a salute. Burial will take place at Fort Plain Cemetery in the spring.
Contributions in memory of Mrs. Debra K. Smith may be made to the Ayres Memorial Animal Shelter, Inc., 133 Hilltop Road, Sprakers, NY 12166, the Fort Plain VFW Earl Stock Memorial Post #3275, 30 River Street, Fort Plain, NY, or to American Legion, Fort Plain Post #553, 19 Webster Street, Fort Plain, NY 13339.
The family would like to extend a special Thank You to Dr. Patel and the entire Oncology Department at Bassett Healthcare in Cooperstown.