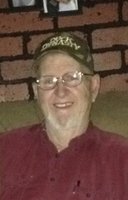 Leo A. Hick
Mr. Leo A. Hick, lovingly known as "Uncle Leo" by many, died peacefully Tuesday, February 5, 2019 at Wells Nursing Home in Johnstown, at the age of 81.
Born on December 7, 1937 in Youngsville, New York, he was the son of the late, Leo Hick and Theresa (Dusold) Hick.
Mr. Hick worked for DABS Trucking.
He enjoyed fishing, puzzles, socializing at Stewart's, and spending time with his adopted family and grandchildren, who he lived with for years.
His brothers, Joe Dusold, Fred Hick; and sister-in-law, Elaine (Bill) Dusold predeceased him.
Mr. Hick is survived by his brother, Bill Dusold of North Carolina; sisters, Anna and Robert Spencer of Cherry Valley, NY, Helen and Fred Verderber of Jeffersonville, NY; many nieces, and nephews; loving friends, Steve and Laurie Chase and their children and grandchildren of Fort Plain, NY.
A graveside service will be held at St. Peter's & Paul's Catholic Cemetery in Canajoharie at a later date. Arrangements are entrusted to Gray-Houghtaling & Smith Funeral Home, 34 Center Street, Fort Plain, NY 13339.