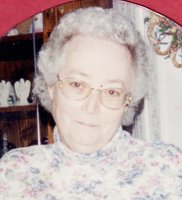 Bettie Effie Boyce
Mrs. Bettie Effie Boyce, 73, of State Highway 162, Sprakers, New York passed away Wednesday, February 7, 2018 at her home, with her loving family by her side, following a long battle with cancer.
Born on October 28, 1944 in Charleston 4-Corners, she was the daughter of Charles Morey and Harriet Spencer Morey. She was a graduate of Canajoharie High School, Class of 1964, and was a lifelong area resident.
Mrs. Boyce worked for the P&K Dress Factory while she was in school. Following High School Graduation, Bettie went to work for Beech-Nut for over 40 years.
She was a member of the Spraker's Reformed Church.
Mrs. Boyce was a Bakery and Confectionary Workers of America Union member. She loved seeing her grandchildren. Bettie enjoyed going to the Casino, and going for car rides to see the fall foliage.
On January 2, 1965 at Fultonville United Methodist Church, Bettie was married to Gary W. Boyce. Together they celebrated over 54 years of marriage.
Her brothers, William Morey, Charlie Morey, Frank Morey; and granddaughter, Bree-Ann Jolee Boyce predeceased her.
Mrs. Boyce is survived by her husband, Gary W. Boyce of Sprakers, NY; daughters, Tina Christman of Canajoharie, NY, Dina Dodoo of Canajoharie, NY; sister, Doris Simpson; brothers, Kelly Morey, Robert Morey, Harry Morey, Richard Morey; 8 grandchildren, Kayla, Shawna, Thomas, Tyler, David, Brittany, Brandon, Kevin; 4 great-grandchildren, David, Jr., Aiden, Trenton, Isabella; as well as several nieces, nephews, and cousins.
The family will receive relatives and friends on Sunday, February 11, 2018 from 3:00-6:00pm at The Chapel of Houghtaling & Smith Funeral Home, Inc., 20 Otsego Street, Canajoharie, NY 13317. A graveside service will be held privately in Canajoharie Falls Cemetery in the spring.