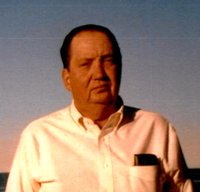 Douglas P. Montanye
Mr. Douglas P. Montanye, 72, of Conway Road, Canajoharie, New York died Sunday, February 4, 2018 at his home, surrounded by his loving family.
Born on October 3, 1945 in Amsterdam, NY, he was the son of Paul E.Montanye and Mary Bilenic Montanye. He was a graduate of Canajoharie High School, Class of 1963 and a graduate of the Modern School of Welding in Schenectady. He was a lifelong area resident.
Mr. Montanye worked for Electric City Concrete of Scotia and Amsterdam, NY.
He was a communicant of Our Lady of Hope Catholic Church in Fort Plain.
Mr. Montanye enjoyed fishing, hunting, and trapping. He loved watching his grandchildren, especially when they would play Little League.
On September 19, 1964 at the former St. Peter's & Paul's Catholic Church in Canajoharie, Doug was married to Judy Smith. Together they celebrated 53 years of marriage.
His brother, Lawrence "Greek" Montanye predeceased him.
Doug is survived by his wife, Judy Montanye of Canajoharie, NY; 4 sons, Todd and Tricia Montanye of Sprakers, NY, Tim and Julie Montanye of Sprakers, NY, Jeffery Montanye of Sprakers, NY, Michael and Stephanie Montanye of Canajoharie, NY; 4 grandchildren, Jacob, Riley, Caitlin, Tyler; 2 step-grandchildren, Kyle and Adam; sister-in-law, Susan Montanye; as well as several nieces, nephews, and cousins.
A memorial service will be held on Thursday, February 8, 2018 at 3:00pm at The Chapel of Houghtaling & Smith Funeral Home, Inc., 20 Otsego Street, Canajoharie, NY. The family will receive relatives and friends on Thursday, February 8th from 1:00-3:00pm at the funeral home.
Contributions in memory of Mr. Douglas P. Montanye may be made to Mountain Valley Hospice, 108 Steele Ave., Gloversville, NY 12078.