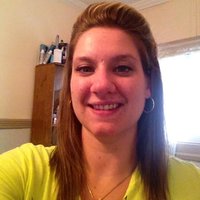 Victoria Lynn Wiley
Miss Victoria Lynn Wiley, 32, of Fort Plain, New York died, Thursday, January 25, 2018.
Born on April 26, 1985 in Albany, NY, she was the daughter of Bobbie Jo Loske. She was a graduate of Herkimer High School and spent most of her life living in the local area.
Her grandmother, Elizabeth McFee predeceased her.
Victoria is survived by her mother, Bobbie Jo Loske of Fort Plain, NY; daughter, Elizabeth VanDyke of Fort Plain, NY; brothers, Michael Loske of Utica, NY, Thomas Cerny and Mona of Fort Plain, NY; aunt, Heather and Steven Siar of Boyertown, PA; several cousins.
A funeral service will be held on Friday, February 2, 2018 at 7:00pm at The Chapel of Gray-Houghtaling & Smith Funeral Home, 34 Center Street, Fort Plain, NY. The family will receive relatives and friends on Friday, February 2nd from 5:00-7:00pm at the funeral home. Burial will take place in Fort Plain Cemetery at a later date.
In lieu of flowers please make donations to the family to help with future expenses for Victoria's daughter, Elizabeth.