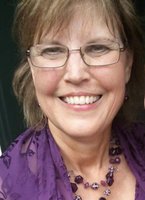 Jacqalyn Dana Varin
Mrs. Jacqalyn D. Varin, 70, of McKinley Road, Palatine Bridge, New York passed away late Friday, January 26, 2018 at Ellis Hospital in Schenectady, with her family by her side.
Born on May 20, 1947 in Cooperstown, NY, to Alice (Eygabroat) and Ferris W. Foster. She was a graduate of West Winfield Central School, Class of 1965 and of MVCC, Class of 1967.
Jacqalyn was married to Robert H. Varin in 1966.
Mrs. Varin worked for many years in the Utica area for Faxton Hospital and various Health Centers throughout the City, as well as for an Orthopedic practice. She enjoyed serving her community as an advanced EMT & IV Tech for many years. Mrs. Varin retired after 29 years as Practice Manager for MV Orthopedic P.C. in Amsterdam, NY.
In 1973, she received Christ as her Savior and never had any regrets. She was an active member of Faith Bible Church in Sprakers, NY. A passage she held close was Isaiah 55.
She loved hearing stories of adventures in other people's lives and conversing with them. She was an incredibly talented woman. A few of her hobbies were racing, cooking, sewing, gardening, and entertaining.
Her family was very precious to her. She was predeceased in 1978 by a son, Benjamin William. She leaves behind her husband, Robert Varin; daughter, Christine Lee (Robert Dettmer); son, Robert Daniel; son, Thomas Howard (Paulette); daughter, Dana Drew (Jason Hogan); several grandchildren and great-grandchildren.
A funeral service will be held on Wednesday, January 31, 2018 at 11:00AM at Faith Bible Church, 106 Crosby Road, Sprakers, NY 12166 with Pastor Mark Kelly officiating. The family will receive relatives and friends on Tuesday, January 30, 2018 from 5:00-8:00PM at The Chapel of Houghtaling & Smith Funeral Home, Inc., 20 Otsego Street, Canajoharie, NY 13317. Burial will take place at a later date in Cedarville Cemetery in Ilion, NY.