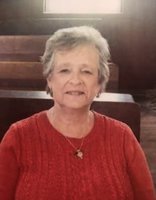 Paula S. Gillen
Mrs. Paula S. Gillen, 69, of Belleview, Florida passed away on Thursday, January 4, 2018 at Ocala Regional Hospital, following a short illness.
Born in Little Falls, NY, she was the daughter of Paul Walter and Charlene Guhring Walter. She was a graduate of St. Johnsville High School, Class of 1967. She had been a resident of Florida since 2000, previously residing in Fort Plain.
Mrs. Gillen was a mother and homemaker. She enjoyed genealogy, garage sales, gardening, traveling, going to the beach, and spending time with her family.
Paula was married to Richard "Red" Gillen. He preceded her in death on January 6, 2008. Her brother, Kim Walter also predeceased her.
Mrs. Gillen is survived by her 5 children, Jackie R. Devost and Steven of Fredericksburg, VA, Jill C. Hime and Todd of Belleview, FL, Julie A. Kretser of Little Falls, NY, Jodi M. Darrow and Joe of Fort Johnson, NY, Jarrod Kretser of Belleview, FL; brother, Chris Walter and Kelly of Fort Plain, NY; special grandchild, Jordan Kretser; granddaughters, Carly Drake, Madison Devost, Isabella Drake, Emily Hime; grandsons, Evan Devost, and Nathan Hime; 4 great-grandchildren; special aunt, Ellen "Bubby" Campione; 1 niece; and several cousins.
A funeral service will be held on Friday, January 12, 2018 at 7:00pm at The Chapel of Gray-Houghtaling & Smith Funeral Home, 34 Center Street, Fort Plain, NY 13339. The family will receive relatives and friends on Friday from 5:00-7:00pm at the funeral home. A graveside service will be held at The Village of St. Johnsville Cemetery at a later date.
Contributions in memory of Mrs. Paula S. Gillen may be made to the Village of St. Johnsville Cemetery Comittee, C/O Village of St. Johnsville, 16 Washington Street, St. Johnsville, NY 13452 or to the St. Johnsville/Fort Plain Daughters of the American Revolution, Regent: Sarah Lopez, 1679 St. Hwy. 163, Canajoharie, NY 13317.
To view the video tribute online for Mrs. Gillen please visit http://videos.lifetributes.com/861468#